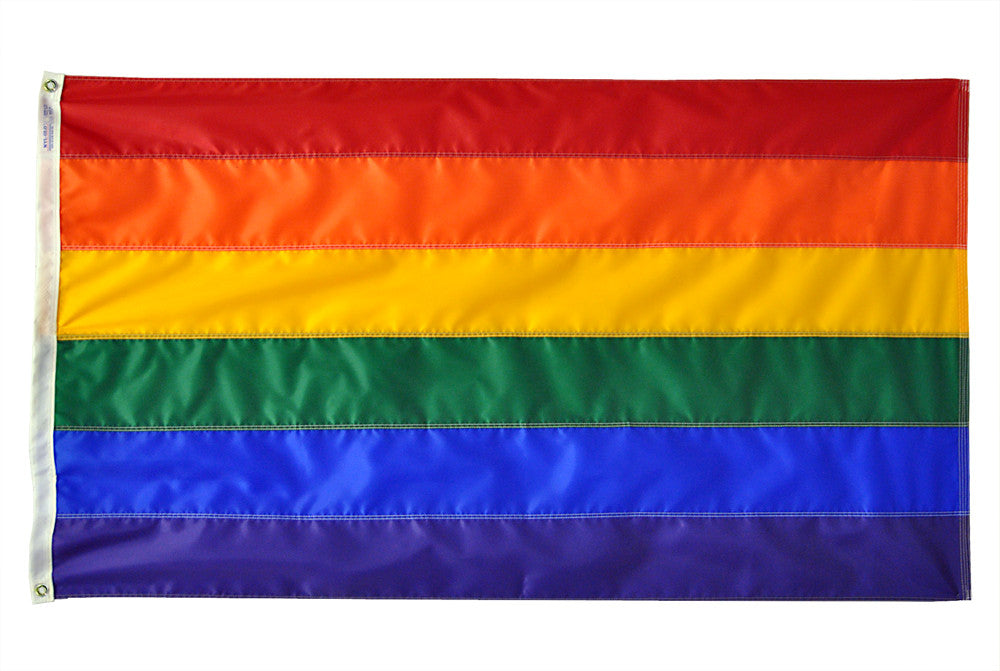 ---
P

r

o

u

d

l

y

M
a
d

e
I

n
A

m
e

r
i

c
a
With marriage legal in all 50 states, there is no better time to show your pride and support.  Rainbow flags have brilliant colors on 100% durable SolarMax nylon, the longest lasting nylon flag material available.  Rainbow flags will fly in the lightest breeze and are fast-drying.  Finished with strong canvas headings and large brass grommets.
The six color LGBT Rainbow Flag has been a staple of the LGBT Community And Supporters since the late seventies. The six featured colors represent - red: Life, orange: Healing, yellow: Sunlight, green: Nature, blue/indigo: Serenity/Harmony, violet: Spirit.
These high quality flags are perfect at weddings, community events, or showing your pride and support to the community! 
---
Share this Product
---
More from this collection