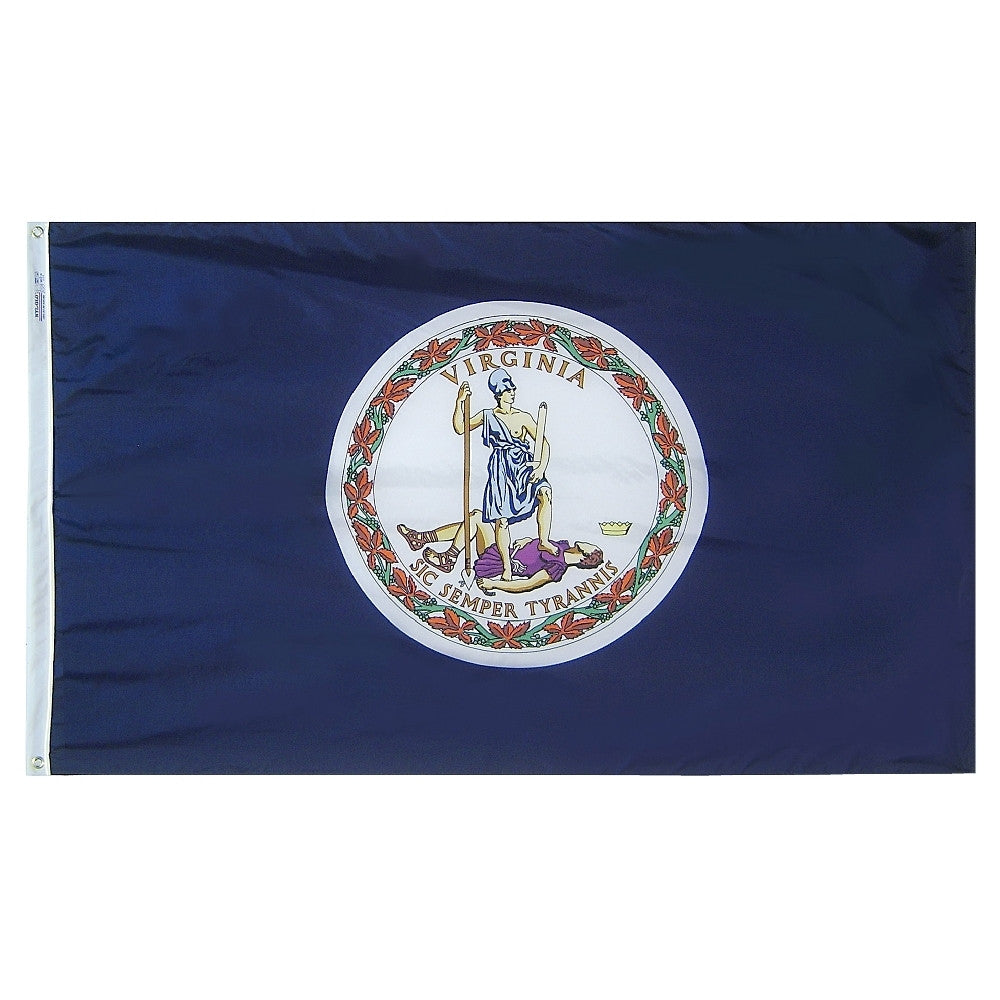 Virginia Courtesy Flag 12" x 18"
---
Proudly made in America.
Designed for the serious sailor, Virginia courtesy flags are 100% marine-tough nylon, manufactured to withstand damaging sun, wind and salt exposure.  Bright colors, finished with canvas heading and solid brass grommets.  12" x 18".

Virginia's flag dates from the fight for independence when England was seen as a tyrant.  The woman pictured  is virtue and represents Virginia.  The man holds a whip and chain, indicating he is a tyrant.  Virtue and the tyrant have battled and he lies on the ground defeated, his fallen crown nearby.  Virginia's state motto is Sic Semper Tyrannis or Thus Ever To Tyrants and is part of the state flag.
---
Share this Product
---
More from this collection