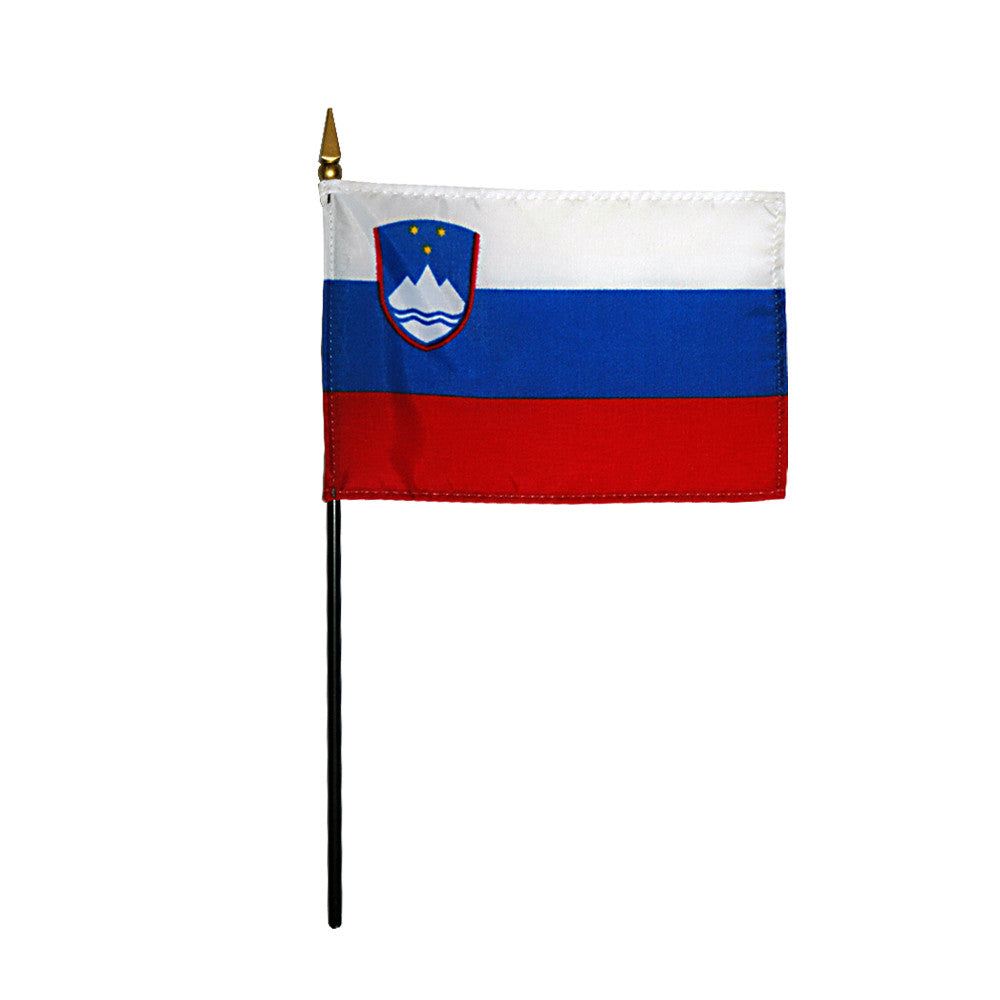 ---
Proudly made in America.

Silk-like flags measure 4" x 6"  and are securely attached to 10" black staffs topped with gilt spears.  All four sides are sewn.  Bright colors.  They are perfect for everything from long term desk display to parade and celebration giveaways.
After independence from Yugoslavia, Slovenia officially adopted this flag on June 27, 1991.  The tricolor - white, blue, red - has been used since 1848 as a symbol of a united Slovenia.  The coat of arms, located on the upper left side of the flag, pictures Mount Triglav, the highest peak in Slovenia.  Just below the white mountains are the waves of the Adriatic Sea.  There is a constellation of stars in the sky above the mountains and these show three six-pointed stars in a triangle formation.  The stars symbolize the Counts of Celje, rulers of Slovenia in the 14th and 15th centuries.
Base is not included, but is for sale on our website.
---
Share this Product
---
More from this collection