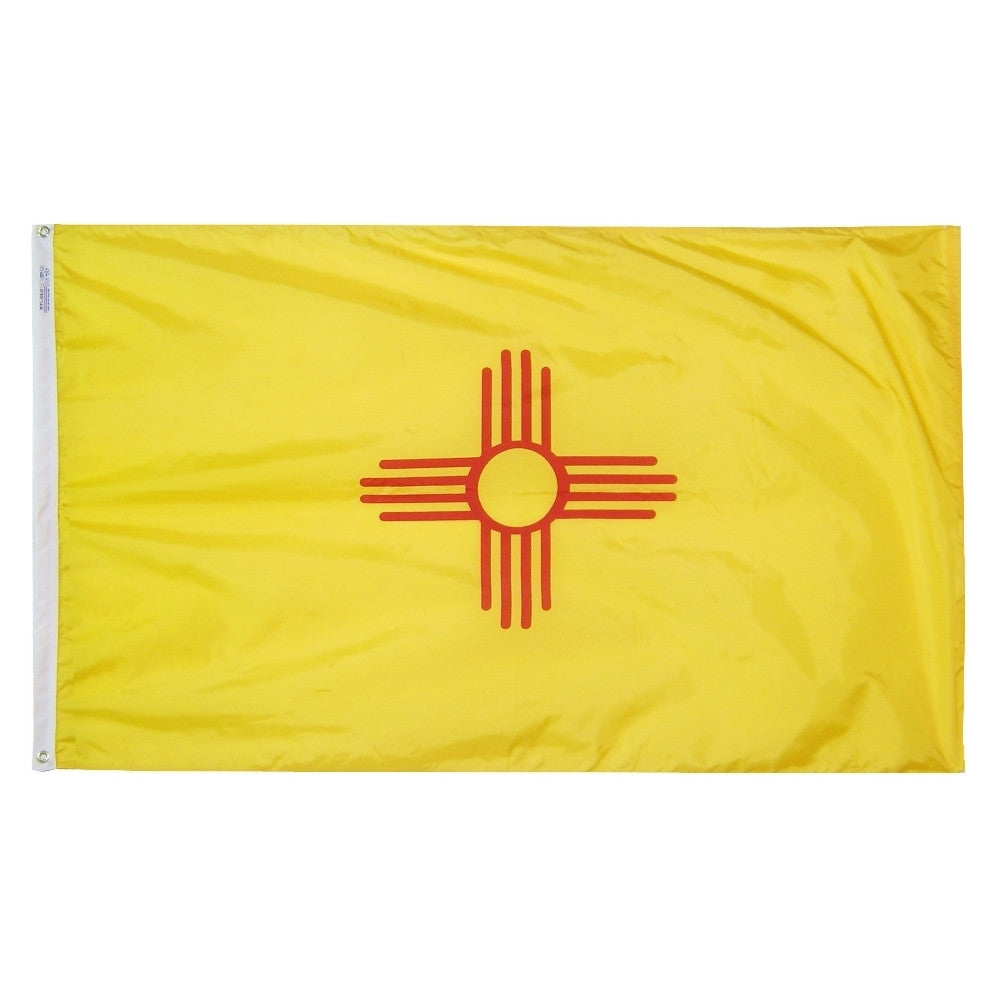 New Mexico Courtesy Flag 12" x 18"
---
Proudly made in America.
Designed for the serious sailor, New Mexico courtesy flags are 100% marine-tough nylon, manufactured to withstand damaging sun, wind and salt exposure.  Bright colors, finished with canvas heading and solid brass grommets.  12" x 18". 

New Mexico's flag features an ancient symbol of Native Americans called Zia.  They believed in groups of four - the four sets of rays represent the four gifts.  These are directions (north, south, east and west), the year in seasons (spring, summer, fall and winter), the day (sunrise, noon, evening and night), and life cycle (childhood, youth, middle years and old age).  It was believed all of these are bound in a circle of love, without beginning or end.
---
Share this Product
---
More from this collection