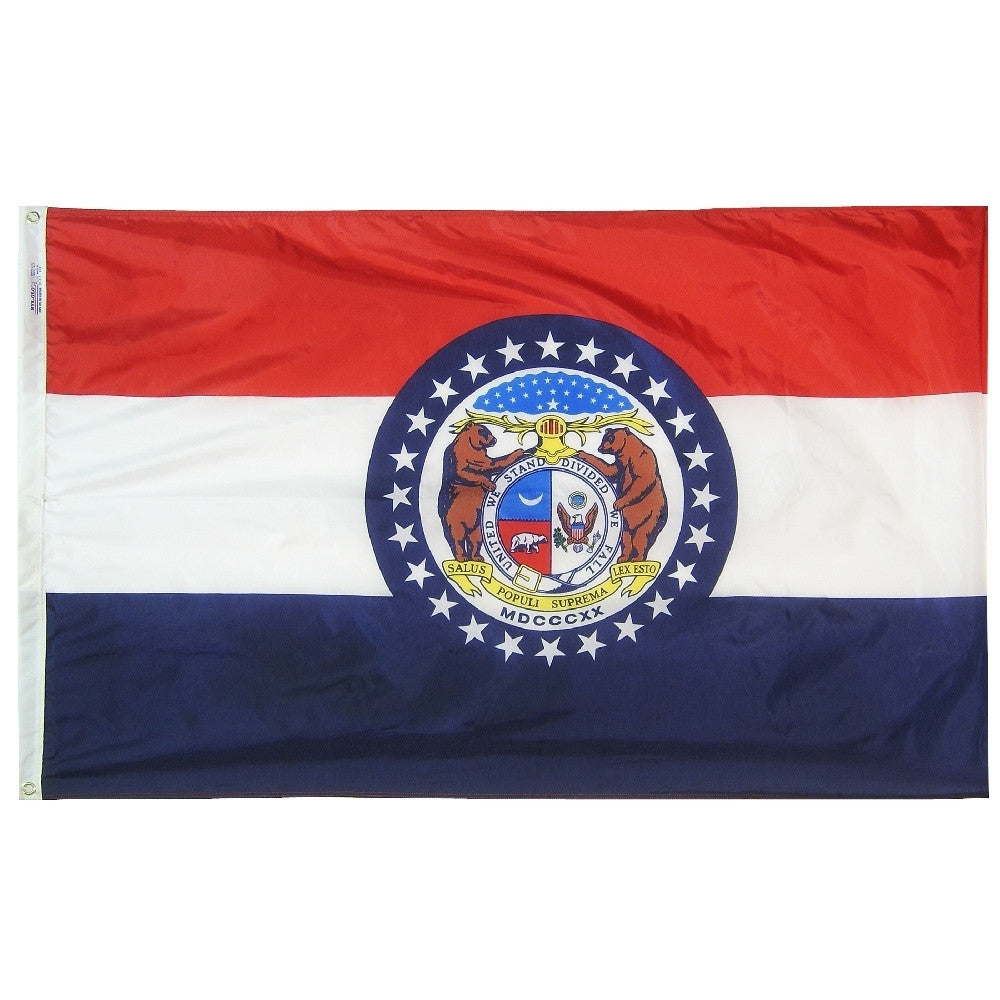 Missouri Courtesy Flag 12" x 18"
---
Proudly made in America.
Designed for the serious sailor, Missouri courtesy flags are 100% marine-tough nylon, manufactured to withstand damaging sun, wind and salt exposure.  Bright colors, finished with canvas heading and solid brass grommets.  12" x 18". 
Missouri's state flag uses red, white and blue colors as a tribute to the United States.  The states seal carries twenty-four stars, signifying that it was the twenty-fourth state to join the union.  Pictured also is a moon depicting Missouri as a new state and a bear that stands for courage.  The Roman numerals represent the date of the first state constitution which was 1820.

---
Share this Product
---
More from this collection