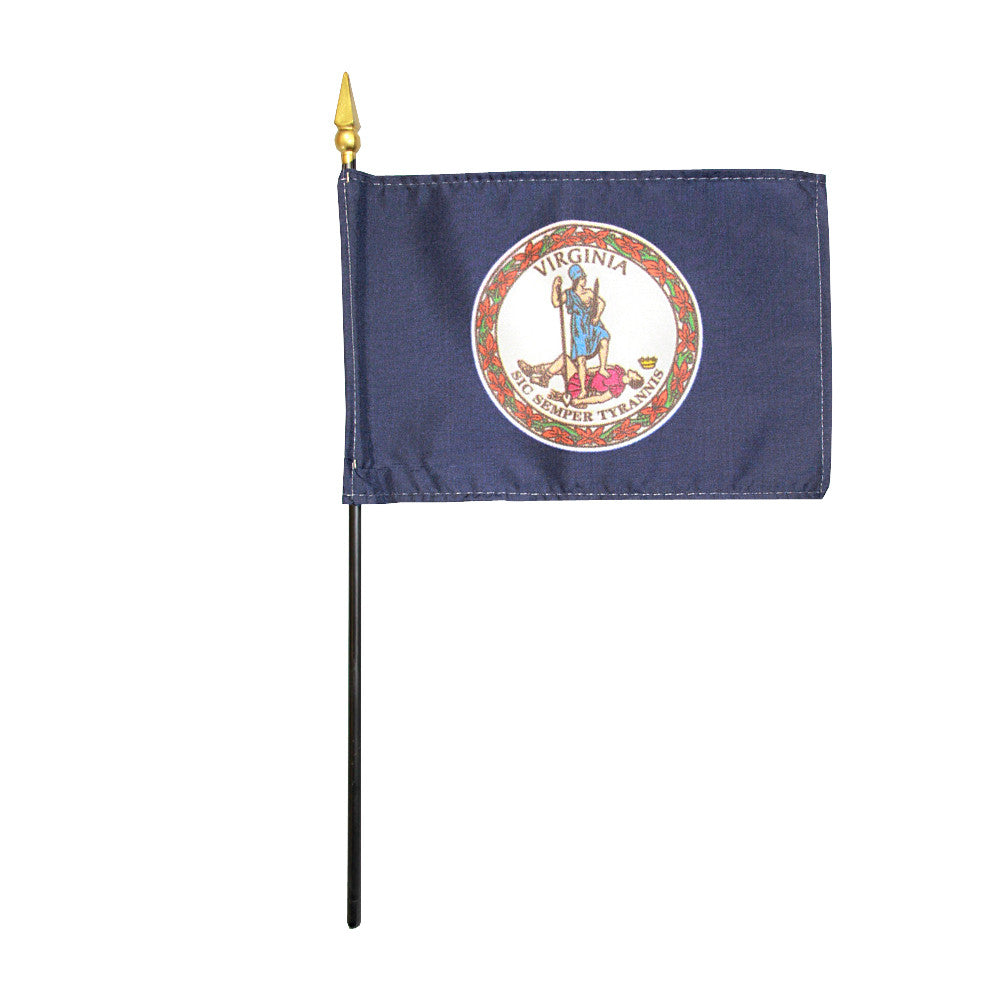 Miniature Flag - Virginia
---
Proudly made in America.
Made of a silk-like material and measuring 4" x 6"  these high quality miniature flags come attached to a 10" black staff with a stylish gilt spear and are perfect for everything from long term desk display to parade and celebration giveaways!
Virginia's flag dates from the fight for independence when England was seen as a tyrant.  The woman pictured  is virtue and represents Virginia.  The man holds a whip and chain, indicating he is a tyrant.  Virtue and the tyrant have battled and he lies on the ground defeated, his fallen crown nearby.  Virginia's state motto is Sic Semper Tyrannis or Thus Ever To Tyrants and is part of the state flag.
---
Share this Product
---
More from this collection