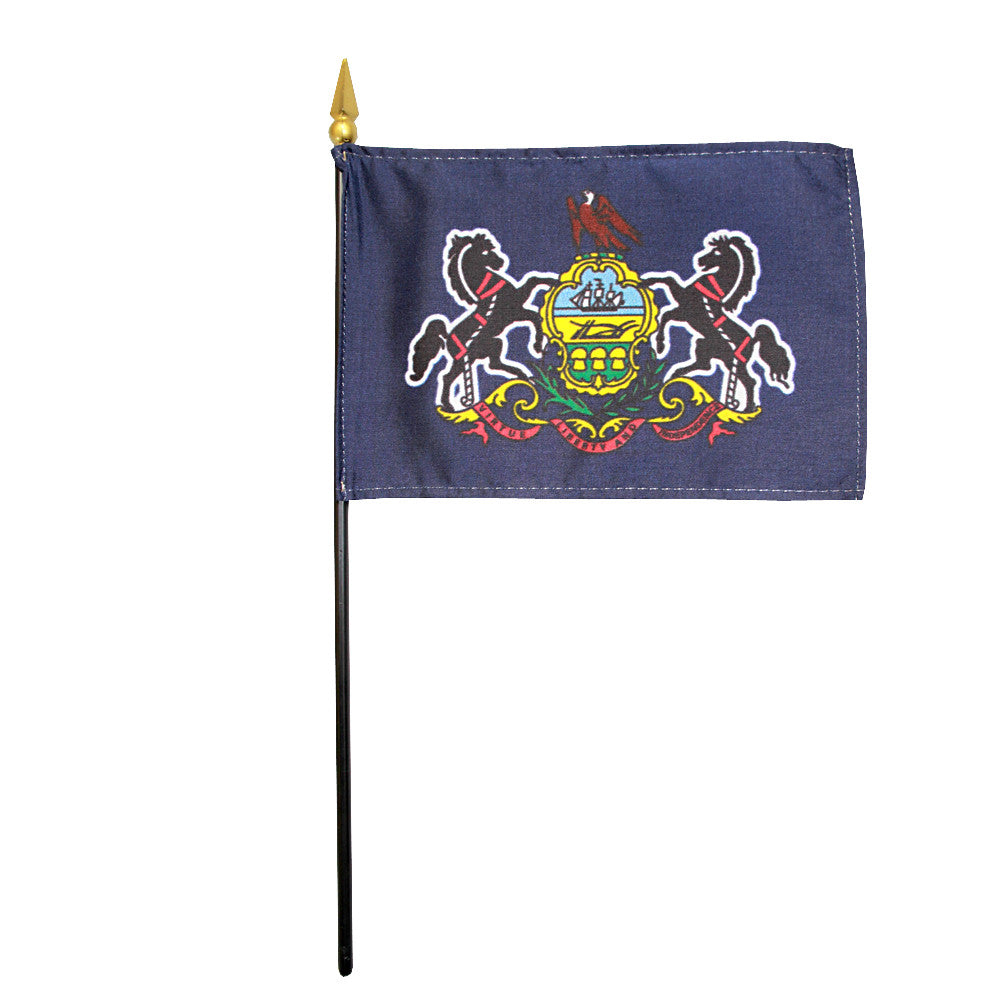 Miniature Flag - Pennsylvania
---
Proudly made in America.
Made of a silk-like material and measuring 4" x 6"  these high quality miniature flags come attached to a 10" black staff with a stylish gilt spear and are perfect for everything from long term desk display to parade and celebration giveaways!
The design of Pennsylvania's state flag shows the coat of arms of the Commonwealth of Pennsylvania and dates from the 1770s.  The shield is supported by rearing black horses.  A ship represents the large amount of trade that Pennsylvania has performed throughout the world.  The plow and sheaves of wheat symbolize wealth from abundant harvests.  The state motto appears on a red banner below the shield.
---
Share this Product
---
More from this collection