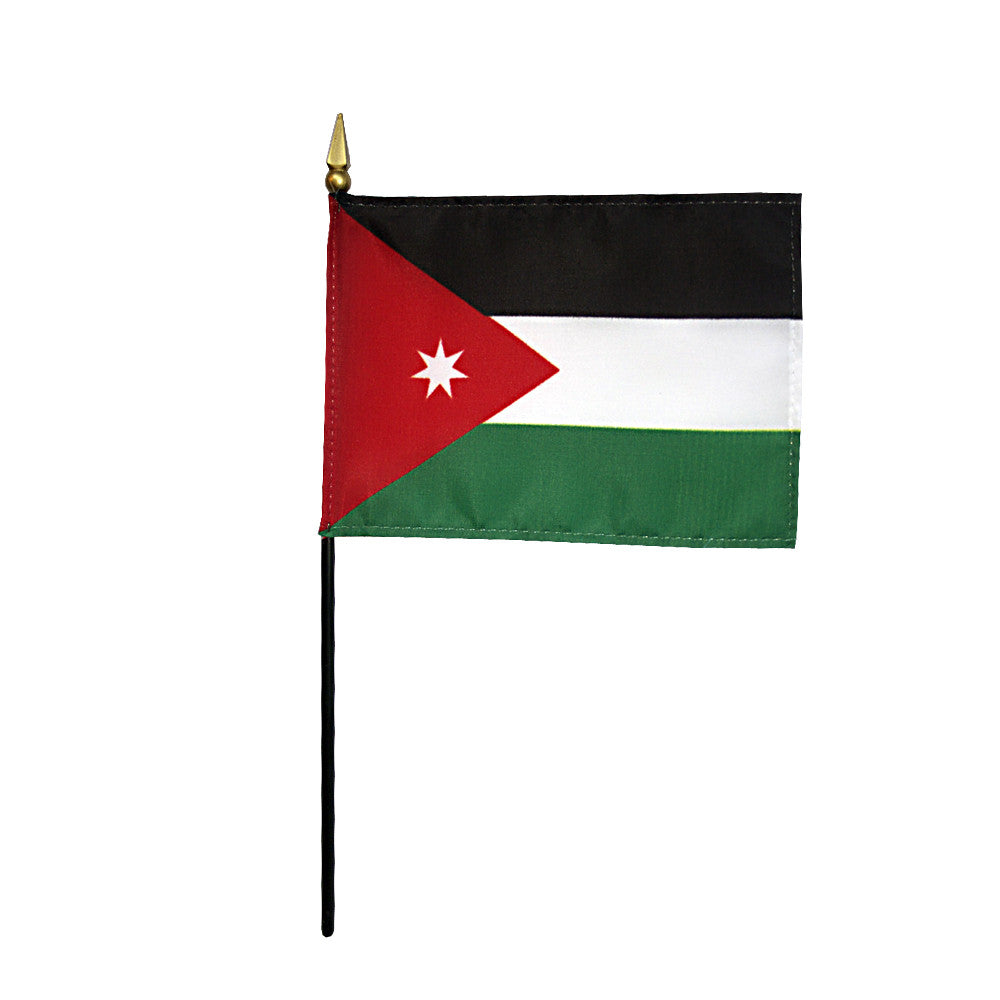 ---
Proudly made in America.

Silk-like flags measure 4" x 6"  and are securely attached to 10" black staffs topped with gilt spears.  All four sides are sewn.  Bright colors.  They are perfect for everything from long term desk display to parade and celebration giveaways!
The flag of Jordan was officially appointed on September 2, 1920.  It features a red triangle and white seven-pointed star.  Each of the points of the star symbolize a pillar of Islam.  The black stripe represents the Arab Abbvasid Dynasty, white shows Umayyad Dynasty and green stands for the Fatimid Dynasty.  The red triangle is for the Hashemite Emirate.
Base is not included, but is for sale on our website.
---
Share this Product
---
More from this collection