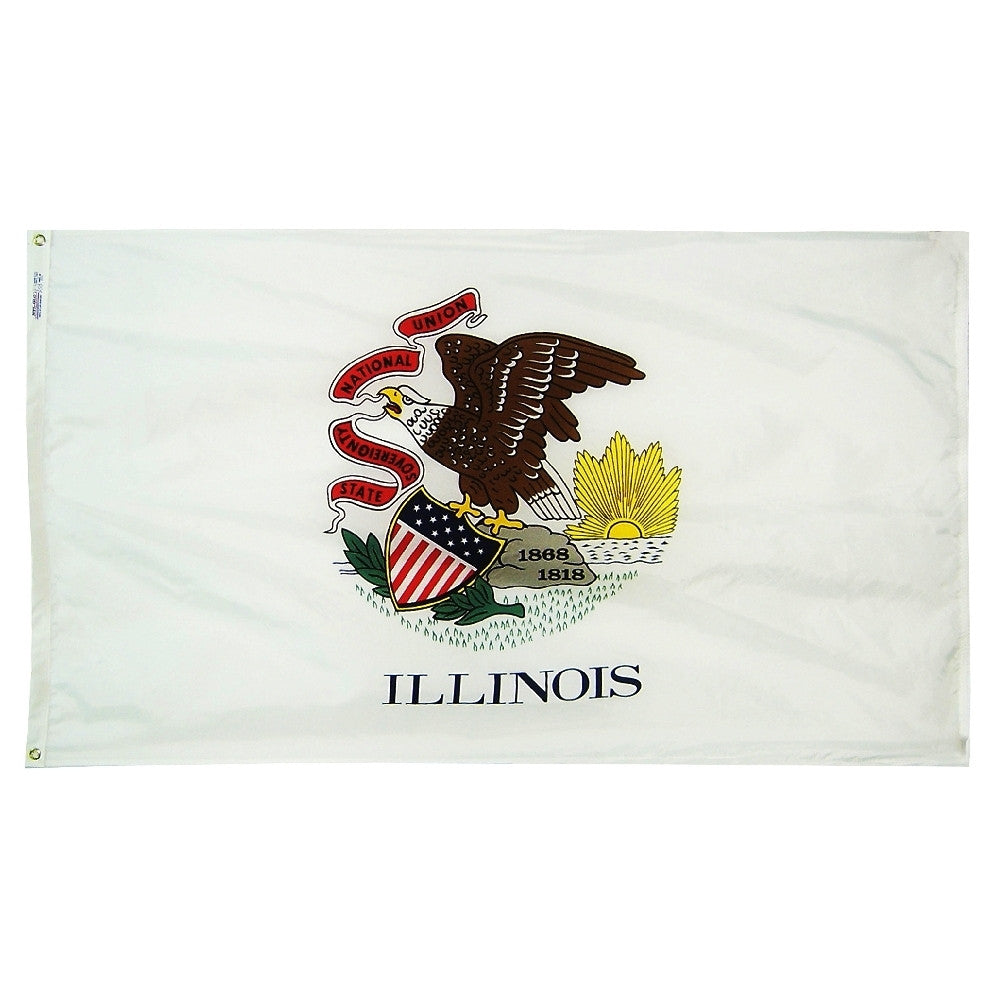 Illinois Courtesy Flag 12" x 18"
---
Proudly made in America.
Designed for the serious sailor, Illinois courtesy flags are 100% marine-tough nylon, manufactured to withstand damaging sun, wind and salt exposure.  Bright colors, finished with canvas heading and solid brass grommets.  12" x 18". 

The bald eagle represents the United States and within its beak is a streamer with the state motto.  In the eagle's claw is a shield with thirteen bars and thirteen stars, representing the original thirteen states.  The two dates on the rock are the dates of statehood and of the state seal.  The ground under the bald eagle symbolize the state's rich prairie soil.
---
Share this Product
---
More from this collection