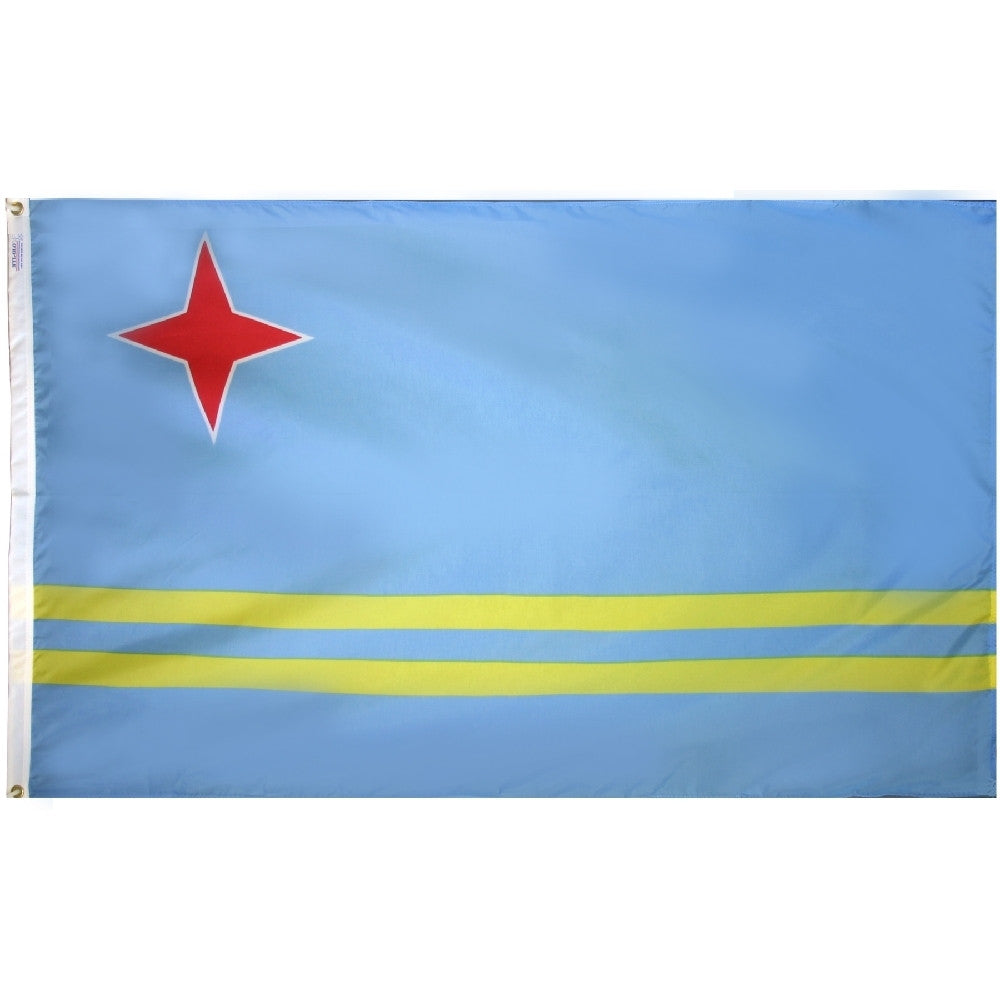 Aruba Courtesy Flag 12" x 18"
---
When sailing into Aruba show honor with a courtesy flag manufactured by Annin Flagmakers, America's oldest and largest flag maker.   12" x 18", courtesy flags are made of durable seaworthy nylon, designed to withstand the damaging effects of sun, wind and salt water.  Finished with canvas heading and solid brass grommets.
Aruba Flag Meaning - Aruba's flag has conflicting origins.  One theory states the four pointed star represents the island itself and its four languages, Papiamento, Spanish, English and Dutch.  Light blue symbolizes the sea and sky.  Yellow stripes stand for the wanglo, a yellow colored rainflower.  A second theory holds that yellow is the color of abundance, representing Aruba's past and present industries of gold, aloe and oil.  Red stands for the love that each Aruban has for their country and for the ancient industry of Brazil wood, and white symbolizes the snow-white beaches.  The yellow stripes symbolize the separate position the island has in the Kingdom of the Netherlands.  
---
Share this Product
---
More from this collection